Dragon Recycling|The 2021 International Volunteer Day Recycling Campaign Achieved
Dec.7.2021
December 5th is the annual International Volunteer Day and a time for all volunteers and organisations to celebrate and share their achievements and outlooks of public welfare. This year on the very time to enjoy the festivity of voluntaryism, Shanghai Roots & Shoots' 147 volunteers gathered and came to the communities of Pengpu Xincun Subdistrict, Jing'an for the recycling campaign.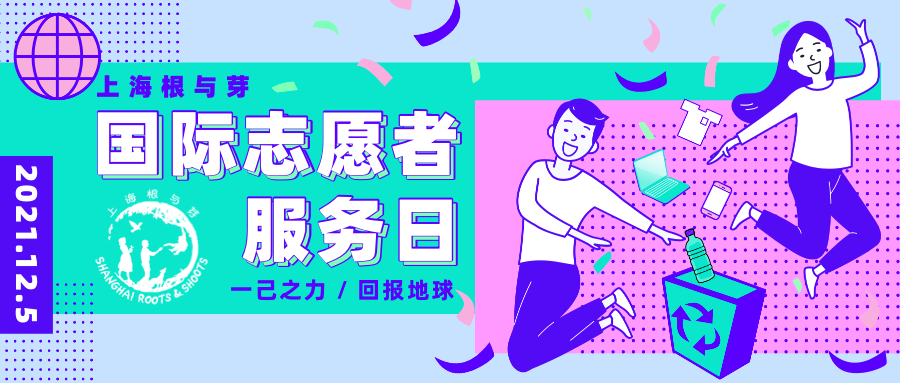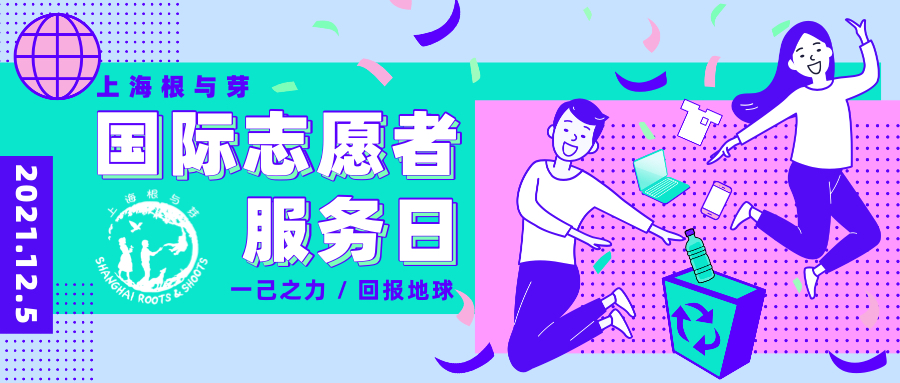 The "International Volunteer Day Recycling Campaign" was promoted and forecasted on December 3rd of the Pengpu International Volunteer Day kick-off ceremony. The residents showed their lofty interests in the recycling campaign on December 5th.
When the time comes, the 147 volunteers from schools and enterprises formed 11 "Green Guardian" teams taking charge of the recycling work in 6 neighbourhood committees and 5 public service spots. These Green Guardians contributed 855 hours of volunteer service time.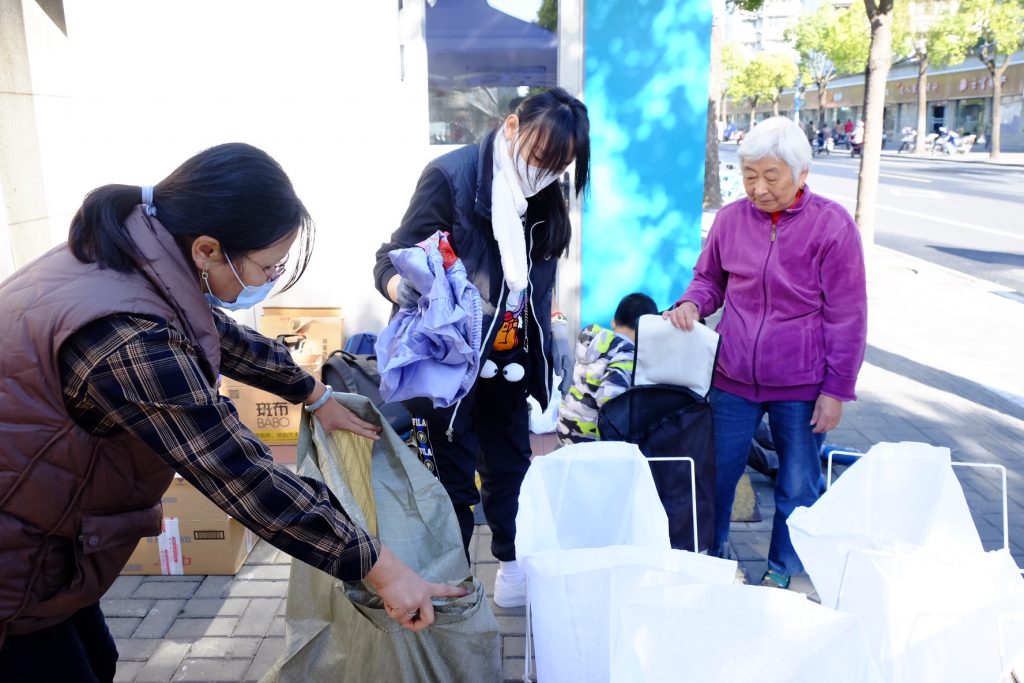 According to the volunteers' statistics, a total of 1901.96 kilogrammes of various types of recyclables were collected on that day, including old clothes, metal utensils, electronic accessories, plastic containers, carton packaging, etc. The residents got points on the spot according to the weight, in exchange for the corresponding levels of "good living" rewards. The sleeping treasure at home is no longer the useless when it is recycled.
The recyclables that residents provided, after proper recycling procedures, could reduce the carbon dioxide emission generated by landfills by about 1856.63 kilogrammes. Shanghai Roots & Shoots also used the recycling benefit to plant 95 shrubs in Ningxia to resist the desertification process through the "Million Tree Project".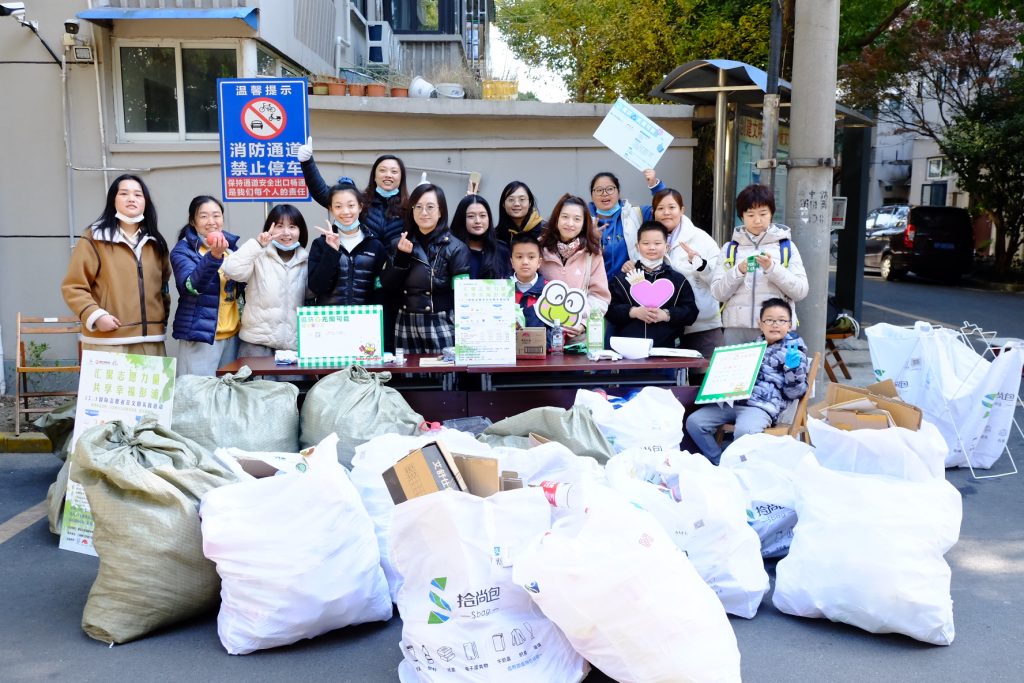 The event was fully supported by the Pengpu Xincun Subdistrict Office and various neighbourhood committees, and a number of corporate partners of Shanghai Roots & Shoots also actively participated in providing residents with practical rewards such as laundry detergent, soap, toothbrushes, soy sauce, organic vegetable and fruit, and environmentally friendly bathroom cleaners. Volunteers worked hard to call on residents to sort out the recyclables in their homes, not to pile them in the corridors, nor to litter.
It is the idea of "zero waste" lifestyle that should be a practice in life, and a clean and tidy community environment that should be upheld. Let's treat the earth better and greener!