Home of Hope
Jan.26.2018
What is Home of Hope (patient care program)?
Home of Hope (patient care program) was established in August 2008, working under Shanghai Roots & Shoots.
Working for the patients in Shanghai and surrounding areas as a communication platform, The Home of Hope Program serves the patients of the three kinds diseases:
CML (chronic myeloid leukemia) patients, started in 2008;
GIST patients, started in November, 2012;
and CRC (colorectal cancer), started in 2016.
We do not only care about patients, but also about their carers. Please watch <Embracing Carers> :
---
If you are living with CML , GIST or CRC, 
Please contact us (See the Contact information at the bottom)
You must have been through a lot since diagnosis. You might feel scared, stressed and even depressed and desperate. You might feel uncomfortable due to the treatment. You might suffer from other burdens. To fight CML, GIST or CRC,  you need to be strong and optimistic. Our volunteers will listen to you and care about you as friends. They will help you to free yourself from negative thoughts and relax.
Please come to our events
We organize a variety of events, providing you with the opportunities of meeting and getting to know others who are in the similar situation. You could understand each other because of the mutual feelings. You would find it easy to talk to other patients. Gathering together, you can encourage and help each other. Your experiences are always the best lesson for others, and so are the others' experiences. Each event will be well prepared. We want you have a good time. There would be expert lectures, outdoor excursions, sporting activities etc, which will always be worth coming.
Please visit our online platforms
We update online all kinds of information concerning our events, medical researches, health news and patient stories etc.
The blog of CML Home of Hope: http://blog.sina.com.cn/cmlhomeofhope
The blog of GIST Home of Hope: http://blog.sina.com.cn/cmlhomeofhope
The Wechat page of CRC Home of Hope (you can scan the QR code to follow this platform through your Wechat App):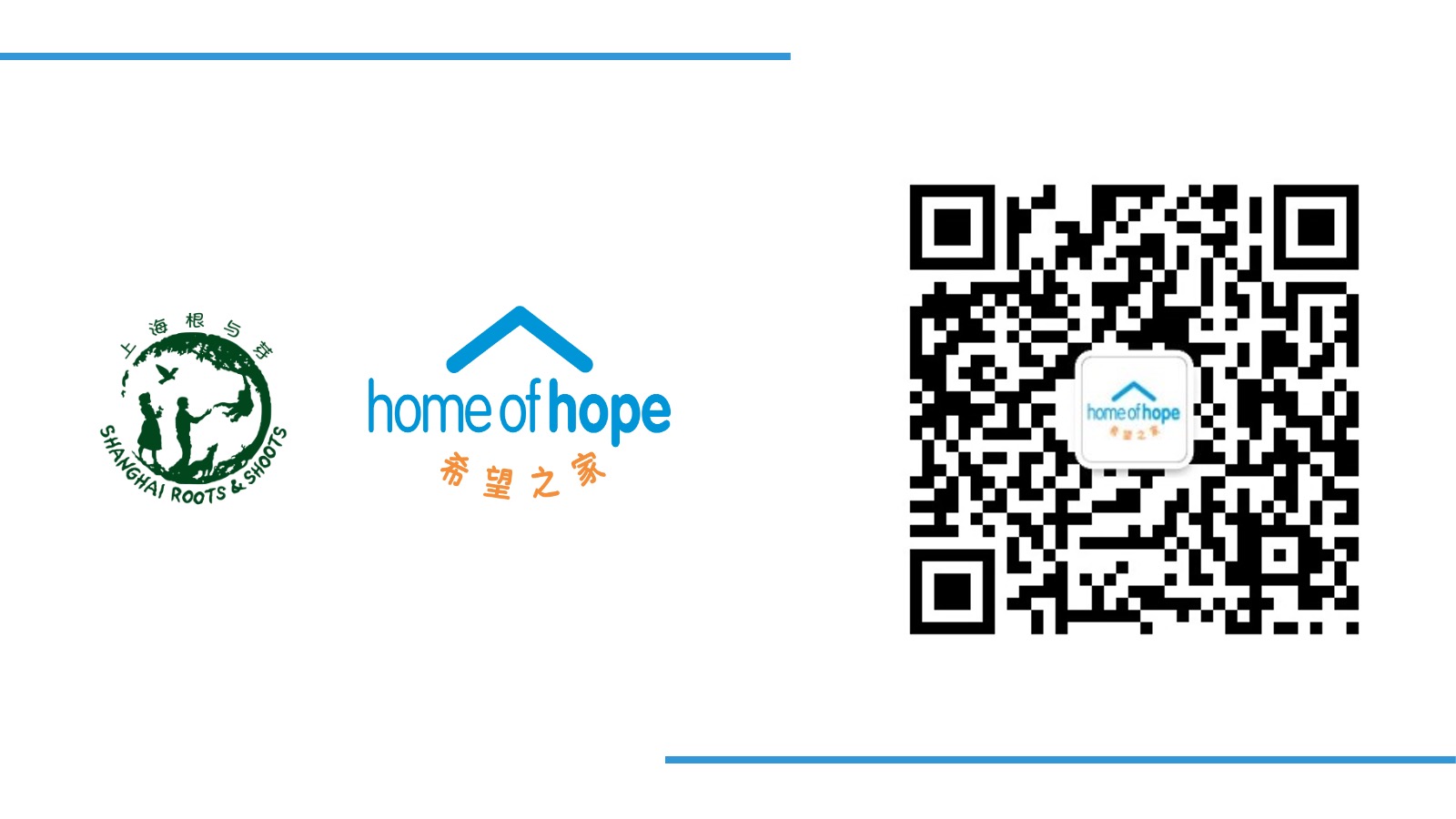 ---
Contact information:
Program Director:Miss ZHENG Minying
Tel:(86)021-63523580-805
Email:minying@srschina.org